Giacomo Costa SJ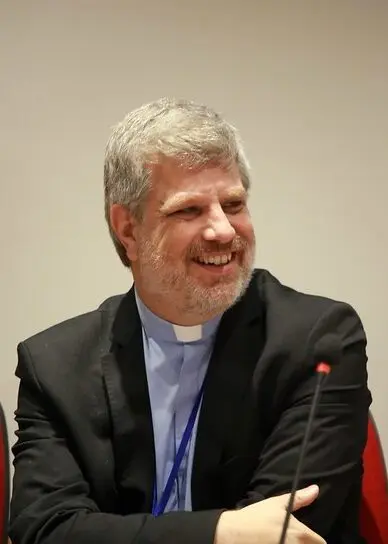 Fr. Giacomo Costa SJ did studies in philosophy and theology, and he also obtained a master's degree in Political and Moral Sociology at the EHESS in Paris.
He currently serves as Director of Aggiornamenti Sociali. Since 2008 he is also President of the San Fedele Cultural Foundation in Milan, an institution committed since the post-war period in the dialogue with culture and society, articulating faith and justice. Since its inception (2013) he has been vice president of the Carlo Maria Martini Foundation (www.fondazionecarlomariamartini.it). Previously he was a member of the Pedro Arrupe Institute of Political Education in Palermo.
He was appointed by Pope Francis as special secretary of the Synod on Youth held in 2018, and as Advisor to the Secretariat of the Synod since 2019.